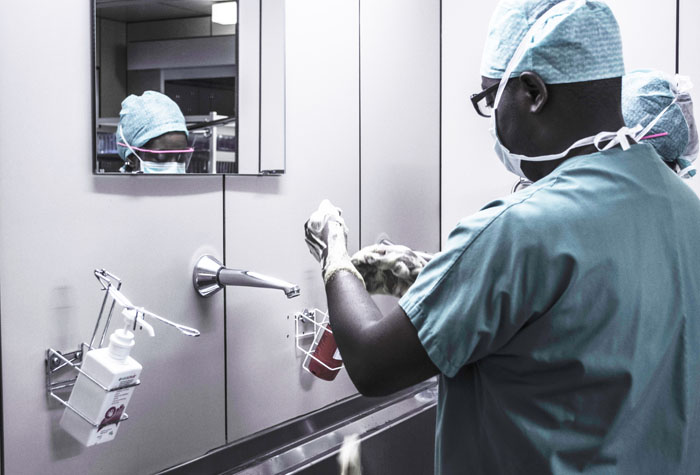 Personality Traits of a Successful Surgical Technologist
Successful Surgical Technologist
Interested in being a successful surgical technologist? You may be wanting to join the medical field but aren't interested in the huge amount of debt that accompanies medical school. Surgical Technology could be the perfect career choice for you! Milwaukee Career College offers a Surgical Technology training program that may be exactly what you're looking for.
Before you decide to enroll in Surgical Technology training, find out if Surgical Technology is the right career choice for you! Working in a surgery room takes a special kind of person. See if becoming a Surgical Tech fits your personality traits!
Detail-Oriented
It's important that a Surgical Technologist pays close attention to details before, during, and after surgery takes place. This involves keeping track of the number of instruments used, ensuring proper sterilization, and handing over the correct instruments throughout the surgery.
Empathetic
The Surgical Tech must never forget that the person being operated on is more than just a patient. Imagine yourself in their shoes. They have family members and friends that are counting on you to do your job to the best of your ability. Having true empathy for the person you're helping leads to success as a Surgical Technologist!
Good Stress-Management Skills
Good stress-management skills in the surgery room may require self-care outside the surgery room. This could mean adopting breathing techniques to help calm down and having solid communication with the other members of your team. Working in a surgery room can be stressful at times but it is equally rewarding.
Good Physical Stamina
Surgical Technologists spend a lot of time on their feet. As a Surgical Tech, it is essential that you are comfortable standing for extended periods of time. To be successful in your new career as a Surgical Technologist, you must have the stamina to do your job despite the multiple distractions in the surgery room.
Good Communication Skills
Working with patients in the surgery room requires effective teamwork. Having good communication skills among team members can make all the difference in the patient's health. The Surgical Tech must be able to hear and speak clearly so that no time or energy is wasted on repeating instructions or fixing misunderstandings.
Do these personality traits describe you? Are you ready to make a huge impact and help save lives every day? Becoming a Surgical Technologist may be a perfect fit! Milwaukee Career College offers a hands-on Surgical Technology training program to help you reach your career goals.
Contact us to learn more about surgical technology classes and how MCC can help you get started on your new career!