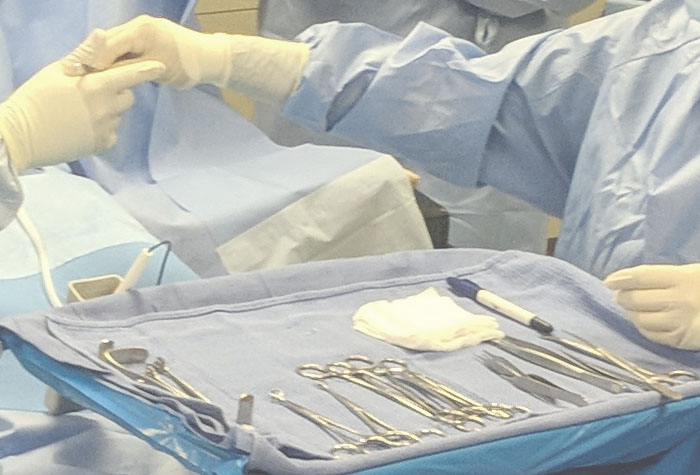 Surgical Techs Make the Operating Room a Safer Place
Every day, thousands of people find themselves in situations where they end up in an operating room. Many critical procedures take place in operating rooms and whether or not a person survives a procedure has a lot to do with the medical staff as well as the operating room. A recent report about patient safety revealed that approximately 25 percent of post-surgical complications arose from 11 percent of surgeons in the United States. This report shows that surgeons and their medical staff can mean the difference between a successful surgery and one filled with complications.
Surgical Technicians are in a position to help, in a position to save lives. Surgical techs work to make sure that the operating room has been prepared for surgery and has the tools needed to complete a surgery successfully, quickly and in a supervised, sterile environment. There are three ways a Surgical Tech makes a difference in the operating room.
#1 A Surgical Tech Helps the Surgeon – A surgery requires all of the surgeon's focus. Having a second set of eyes in the room can help deter complications that may arise. Surgical Techs monitor vital signs and make sure the patient is doing well throughout the surgery.
#2 A Surgical Tech has assist surgeons by providing the proper tools – There are almost a hundred different tools and equipment for various surgeries. Surgical techs help ensure all of the needed tools for surgery are readily available. This helps prevent surgeons perform the surgery accurately and efficiently, which helps improve patient outcomes and satisfaction.
#3 A Surgical Tech helps create a sterile environment in the OR – Surgical techs are vital to maintaining a sterile environment in the operating room. Any breach in protocols can cause complications in surgery or the patient's health. Surgical Techs are in constant awareness of the importance of these protocols. They are constantly monitoring the environment for dropped tools, dripping perspiration and other factors that the surgeon may not notice while his attention is focused on the procedure.
According to the Bureau of Labor Statistics, over the next decade, the field of surgical technology is expected to grow by 30 percent. If you are interested in learning more about becoming a surgical tech, then consider going to Milwaukee Career College (MCC). At MCC, you'll study with surgical professionals in classrooms with small class sizes and get plenty of one-on-one attention. MCC is a great place to become a surgical tech. If you have any questions, don't hesitate to contact MCC. One phone call can change your life. In just over a year, you can have a great new career full of growth and opportunity.
Contact us or call us at 800-645-5157 today to learn more about Milwaukee Career College's Surgical Technician Program.