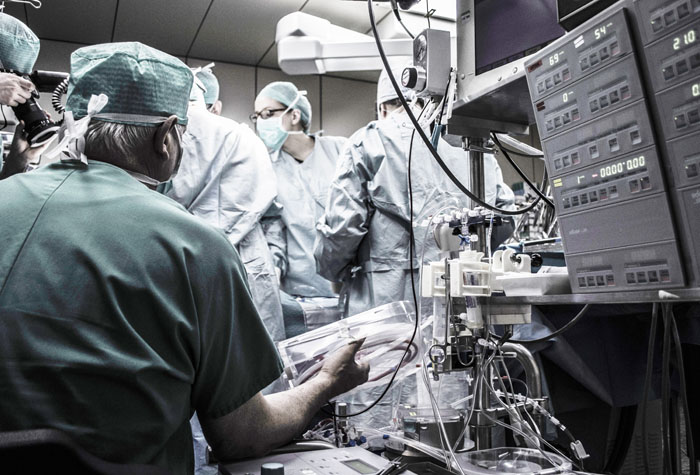 Surgical Techs and New Technology in the OR
The future is here with new technology
Those of you who are thinking about careers as Surgical Technologists may be wondering what the future holds in terms of the newest, most advanced operating room technologies. For example, the use of robotics has already appeared in operating rooms around the country.
With recent government rules for better treatment and shorter hospitalizations, especially for non-emergency surgeries, technological advances will mean not only less time in the hospital but reducing the need for some procedures as well as the frequency of others. Training Surgical Technologists in the correct use of the latest medical equipment will help to continue to improve performance and safety and reduce downtime.
Where do Surgical Technologists fit into this picture?
With all of the talk about automation and especially the role of robotics in the operating room, will there be a place for future technologists and other support personnel as technology appears to be ready to take over more tasks?  After all, technology has been reducing not only lengthy hospital stays but sometimes the need for certain kinds of inpatient surgery altogether.
You can relax, according to Robotic Coordinator John Bires, while pointing out the scope of his hospital's surgical robot, the da Vinci XI as it performs kidney surgery under the control of the surgeon working the control console.
"This is the XI robot…it has a different make-up but can reach a lot more parts of the patient easily. It also makes it easier for the staff to use."
AS he speaks, the presence of doctors, nurses and surgical techs working in the room emphasize his point: "We will still need a surgical tech, a surgeon, an anesthesiologist, and a nurse. All the people still have jobs. We can just do the job better with a robot."
No matter how advanced and useful robots, camera imaging, and other new technologies may be, there is and will continue to be a need for trained Surgical Technologists and other key support personnel. Operating rooms will continue to need pre- and post-op disinfecting, and instruments will need to be sterilized and accounted for, ensuring that Surgical Technicians will remain valued members of the medical team.
Contact us to learn more about surgical technology classes and how MCC can help you get started on your new career!