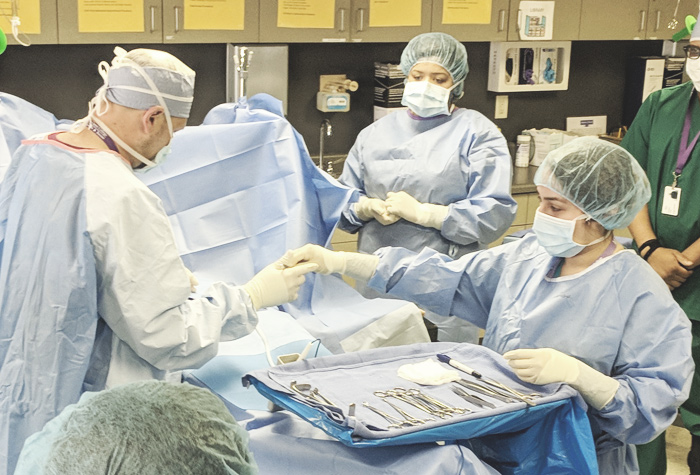 Top Misconceptions About Surgical Techs
Some professions in the healthcare industry are more common than others. For example, growing up, we often get see and hear about doctors and nurses. However, as we get older, we learn that there are many more professions that make up the healthcare industry. One profession is the surgical technician. Although they are quite common in operating rooms, most people are under the impression that the surgeons are only assisted by nurses when they're in fact assisted by surgical technicians in addition to nurses. As a result, many people are either unaware that surgical techs exist or have heard about them but don't quite understand what they do. Here are some of the most common misconceptions about surgical techs.
#1 One of the most common misconceptions about them is that they are nurses. The requirements to become a nurse vs. a surgical tech are quite different. Nursing school requires many more years of education and you can become a surgical tech in approximately two years. Also, they're are responsible for preparing the operating room and making sure that it is safe, organized, and ready for the operation.
#2 Another misconception is that surgical techs are just there to pass instruments to the surgeon when in actuality, they assist with many things before, throughout, and after the surgery. Therefore, surgical technicians must have a firm understanding of surgical tools, procedures, operating room guidelines, anatomy, physiology and pathophysiology.
#3 Some people think that surgical technology is boring when that is actually the furthest thing from the truth. As a surgical technician, each day brings something new. You never know what is going to happen on the operating table. Plus, being in a room of really smart, dedicated, and caring people whose job it is to cut someone open in order to heal them is anything but boring.
Being a surgical technician is one of the most rewarding careers in healthcare. You also get to participate in important events almost every day of your life. You also get to see the inside of the human body up close and get a deeper understanding about how it works and what it needs to be healthy. Plus, you get to work alongside brilliant physicians.
If you are interested in learning more about becoming a surgical technician, then consider talking to an admissions advisor with Milwaukee Career College (MCC). At MCC, you'll study with surgical professionals to learn how to deliver patient safety by properly applying sterile technique and aseptic principles as well as best practices in providing support to surgeons.
Students who attend MCC enjoy lots of one-on-one time with the instructors because class sizes are intentionally small. It is so important to get personalized, hands-on training when starting out a new career. MCC is a great place to become a surgical tech. If you have questions, don't hesitate to contact MCC. One phone call can change your life, in just over a year, you can have a great new career full of growth and opportunity.
Contact us or call us at 800-645-5157 today to learn more about Milwaukee Career College's Surgical Technician Program.