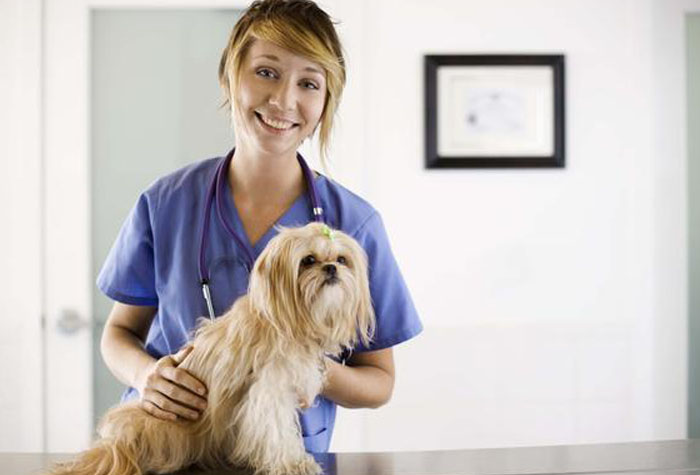 Veterinary Assistant Career Trends
Find out what the veterinary assistant career trends are! We've gathered some basic information that can help you understand what to expect.
A veterinary technician serves under the supervision of a licensed veterinarian. Someone working in this job has a hands-on role in helping animals in both clinical settings and in other areas too. Like many positions in the medical and veterinarian fields, this position is undergoing many exciting changes. What does 2017 and beyond have in store for vet techs?
Outlook for What Vet Techs Do
First, it is important to realize that the vet tech's role is expanding. With more and more clinics opening in places like pet stores and retail districts as well as mobile services there will be a need for techs to fill the positions. Also, pet care is becoming a priority, so more pet owners are looking for services like teeth care and ongoing wellness services for their pets.
Job Growth Outlook
According to the BLS (U.S. Bureau of Labor Statistics), the job outlook for veterinary technologists and technicians is growing. From the years 2014 to 2024, it is expected that the number of available jobs will grow at around 19%–which is much faster than the standard rate of growth.
Trends in Education
Because of the growth in this field, and changes in technology, education of new vet techs has changed too. It is possible for an interested individual to begin studying for this career part-time, even taking advantage of some online courses. Because the role of a vet tech is such an important position, it is important that all educational opportunities include hands-on experience.
If you would like more information about the role of the veterinary technician or you would like to learn about how you could begin the process of training for this career, reach out to Milwaukee Career College. We would love to help you change your life and be part of this exciting, vibrant field of veterinarian technology.
Contact us to learn more about veterinary classes and how MCC can help you get started on your new career!