Paying for Career Training at Milwaukee Career College
For many students, the financial aid process can seem a little complicated. With so many Financial Aid and Grant options, it's hard to know where to start. At Milwaukee Career College, we understand this. That's why our Financial Aid Department is here to help you through this process and make it as easy as can be.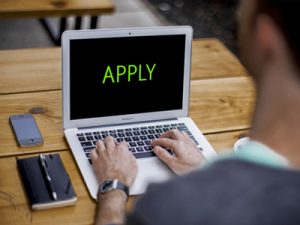 Milwaukee Career College is accredited by the Accrediting Bureau of Health Education Schools (ABHES) and approved to do business in Wisconsin as a private school by the Educational Approval Program under the Department of Safety and Professional Services. Students must meet the eligibility requirements of their program in order to participate in our financial assistance programs. Applications are processed through Milwaukee Career College's Financial Aid Office after a student is accepted for enrollment.
Federal Financial Aid Programs MCC Offers
Federal Pell Grant
Provides grant aid to undergraduate students who have financial needs and meet other requirements for student financial aid and does not require repayment.
Federal Supplemental Educational Opportunity Grant (SEOG): These grants are awarded to undergraduate students who demonstrate exceptional financial need. The value of SEOG grants is set by the federal government and may vary from year to year. The amount of funding for this grant is limited. Grants are awarded on a first-come first served basis.
Federal Direct Subsidized Stafford Loan: A low-interest loan for eligible students. Subsidized loans do not accrue interest while the student is in school and during the six month grace period. Repayment begins six months after the last day of attendance.
Federal Direct Unsubsidized Stafford Loan: A low-interest loan for eligible students. Interest will accrue while the student is in school. Students are able to make arrangements to pay the interest as it accrues or they can defer that interest and it will be capitalized prior to repayment.
Federal Parent Loans for Undergraduates: Low-interest loan offered to the parent(s) of dependent undergraduate students. The PLUS loan is subject to credit approval. Repayment begins 60 days after final disbursement. However, the parent may qualify for deferment under certain circumstances.
Payment Plans and Scholarships: In addition to federal financial aid programs, we also offer payment plans. These additional options are set up to bridge the gap between tuition and the amount of financial aid awarded.
3 Simple Steps to Getting Started
Find out if you're eligible. You can find out how much grant funding you are eligible to receive by utilizing the Net Price Calculator. This Net Price figure is used as an estimated calculation to provide an estimated cost of enrollment based on your Expected Family Contribution (EFC) and determine how much in Grant funds you are eligible to receive for the current award year.
Speak with MCC Financial Aid Office. Meeting with one of our financial aid representatives will help make things clearer. The Financial Assistance office at Milwaukee Career College can provide additional details on eligibility requirements, alternative financing, interest rates, scholarships (links), and repayment options available.
Apply for FAFSA. Fill out an application for Federal Student Aid (FAFSA) to determine if you qualify for Federal Direct Subsidized Stafford Loan, Federal Direct Unsubsidized Stafford Loan, or grant programs. Applying is free and can be completed online at www.fafsa.ed.gov. Applications are processed through Milwaukee Career College's financial aid office and all information is kept confidential. Students must be accepted for enrollment before financial aid applications can be processed.
Got questions? Email mccfinancialaid@mkecc.edu for more information about financial aid programs that are available for qualified applicants!