Become A Medical Assistant In About 9 Months
Medical Assistant Training Program
Medical Assistants work under the supervision of a healthcare provider and are capable of covering a wide range of tasks in a variety of healthcare settings; from clinic to hospital, family practices to busy ER. The responsibilities of a Medical Assistant can vary between medical practices but typically includes recording patient histories, measuring vital signs, administering patient injections, preparing samples for laboratory tests, and helping physicians with a variety of patient examinations and procedures.
Working as a Medical Assistant is a rewarding career choice that allows you to make a difference every single day. The world of a Medical Assistant revolves around helping others! Patients depend on the Medical Assistant to help them understand test results, prepare them for procedures, and ease any fears they may have. Medical Assistants play a vital role in today's healthcare industry by helping physicians provide the best possible care.
Read More
Career Training for Medical Assistants
Milwaukee Career College is dedicated to training tomorrow's Medical Assistants through a combination of education, hands-on training and real-world experience gained through a clinical externship. The program focuses on giving students the hands-on technical training and administrative skills that will prepare them for a position in a medical office, clinic or hospital setting.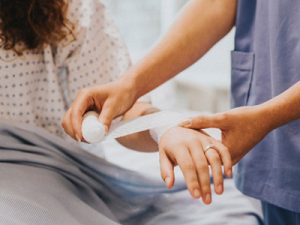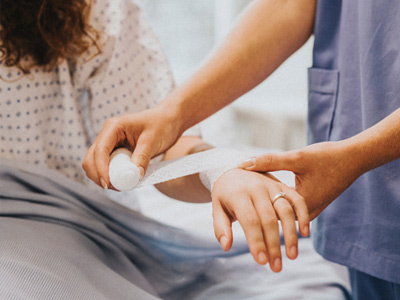 According to the Bureau of Labor Statistics , Medical Assistants earn a median wage of $32,480 per year, or $15.61 per hour. Employment of Medical Assistants is expected to grow 29% between from 2016-26. This growth rate is much faster than average for all occupations. As the population of baby boomers continues to age, the need for skilled Medical Assistants will also increase. Help fill the demand to start your Medical Assistant training at Milwaukee Career College!
Read More
You may be able to get financial aid. There are financial assistance and financial aid programs available to those who qualify – learn more!
The teachers here were Registered Nurses or Medical Assistants. They have been through what we're training on. You could tell they had a lot of passion in what they're teaching.

- Douglas Javier, Medical Assistant Graduate