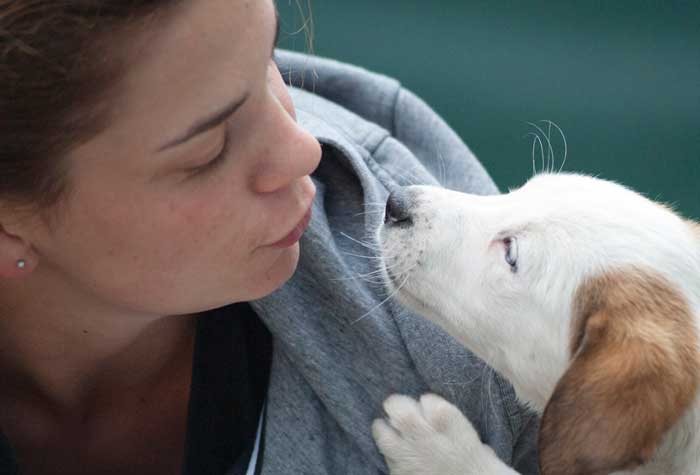 Dream Job: Being a Veterinary Technician
Being a Veterinary Technician can become a dream job for people who love animals. Not only are Veterinary Technicians highly valued employees in almost any veterinary workplace setting, but they also get to work closely with animals and work towards making animals healthy, which can result in a very rewarding career. Veterinarians techs have the opportunity to do what they love and become valued parts of the veterinary team.
What do Vet Techs Do?
For a vet tech, each day is an opportunity to help an animal in need. Vet techs treat a variety of injuries, assist with emergencies, and use many different diagnostic tools to assist the veterinarian with the overall treatment plan. In addition, vet techs are sometimes asked to prepare animals for surgery, run lab tests, take x-rays, administer anesthesia, update client files, fill prescriptions, interact with owners, and assist the veterinarian with any other duties that may be required.
Is there job growth for Vet Techs?
There are many areas a vet tech can work in many settings, some of which include clinical practice, clinical pathology, emergency, and critical care, equine, zoo, internal medicine, behavior, surgery, anesthesiology, dental care, and nutrition. The Bureau of Labor Statistics (BLS) projects that the job market for veterinary technicians will expand at a rate of more than 20 percent through the year 2026.
How do you become a Vet Tech?
To become a vet tech, students must take a credentialing exam and become registered, licensed, or certified, depending on the requirements of the state in which they work. Vet techs with experience can also transition into a variety of roles with veterinary pharmaceutical sales companies, laboratories, animal production facilities, zoos, public health organizations, and more. The veterinary technician career path offers many possibilities and opportunities.
Milwaukee Career College offers an Associate Degree for Veterinary Technician. This program can be completed in 73 weeks. Milwaukee Career College is the best choice when it comes to veterinary technician training in the Milwaukee, WI area. Milwaukee Career College is fully accredited by the American Veterinary Medical Association (AVMA). In addition to hands-on training, students will gain real-world experience through a 12-week externship at a real veterinary practice! MCC also works with area employers to offer job placement assistance to graduates. Tuition assistance may be available to students who qualify.
If you are interested in becoming a Veterinary Technician, MCC offers a degree program for Vet Techs. Contact MCC today.