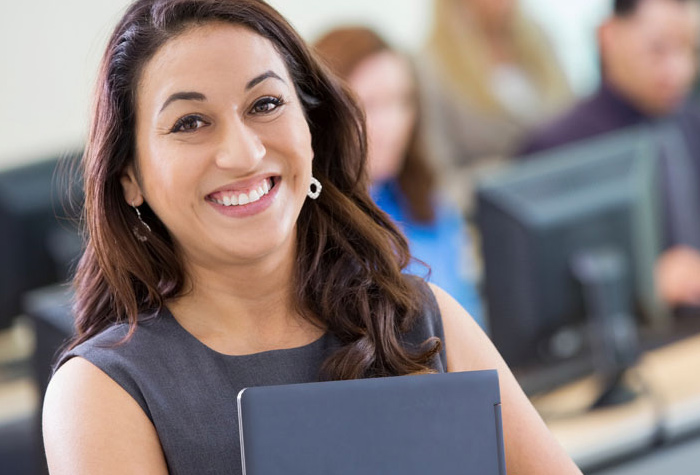 Study Habits for Parents in School
Learn the importance of study habits
It can be challenging to go back to school, especially if you're a parent with a busy schedule.  How can you possibly go to class and complete your studies? It's not easy to be an adult student but it's certainly worth it in the long-run. It's important to remember that this will result in a better job with higher pay, which will eventually lead to a better quality of life for the entire family. Here are a couple of tips to make things easier for you!
Successful Study Habits
Organization and Planning. Plan and block out study time before classes begin. Parents and other busy individuals should plan ahead and decide when and where they will study, and for how long. Parents should choose library time on certain days and times of the week, and parents will need to discipline themselves to stick with the schedule. To ingrain the habit, try to study in the same seat at the same table in the library.
Work Ahead. Even better, if parents can acquire the textbooks before classes begin, read ahead. Parents will find in class that they are already familiar with the new terms and definitions. The class will simply be a review and the better grades resulting will be satisfying and confidence building. If the assignments are already completed, keep up the routine of going to the library to study ahead.
Make Every Minute Count. When parents get in their car to leave class five days a week, they can open the textbook and read or study new terms and definitions for fifteen minutes. This will give parents an additional five hours of study time each month. Similarly, when parents leave work five days a week, they may study in their vehicle for just fifteen minutes. These two tricks combined will lead to an additional ten hours of study time each month.
Effective Time Management. Take advantage of blocks of time between classes to complete assignments and study. There are countless opportunities to study and complete assignments without students attempting to juggle their studies around their families at home. Parents occasionally feel they should be at home, but they remember our programs may be completed in a matter of months.
Training Designed for a Busy Schedule
Getting started in your new career as quickly as possible may be your top priority, especially if you're a parent. Milwaukee Career College offers Dental Assistant, Medical Assistant, Surgical Technology, Veterinary Assistant, and Veterinary Technology career training programs which designed to work with any busy schedule. We are proud to offer both day and evening class options for our accelerated career training programs. Get you started on your new career at MCC in months, not years!
Our hands-on training programs will give you the experience you need to succeed in your field of choice. In addition to giving you the required skills, Milwaukee Career College also offers job placement assistance to graduates! The Career Services team at MCC helps prepare students' resumes and cover letters, provide job search tips, helps graduates build a network and shares upcoming job fairs with hiring professionals.
Contact us to learn more about veterinary classes and how MCC can help you get started on your new career!