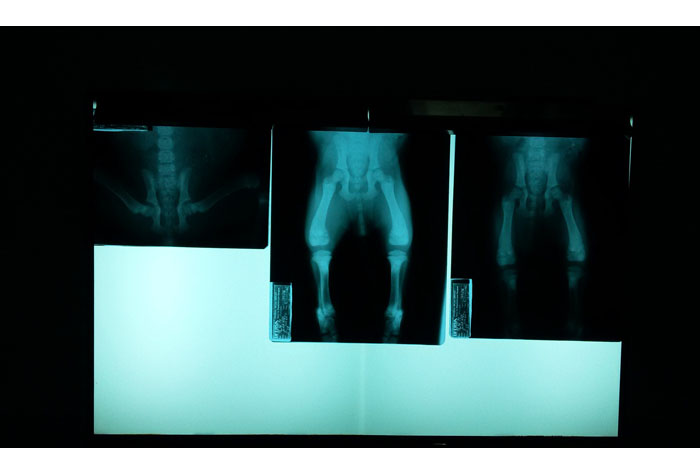 Technology changing veterinary field
Veterinary Field
The veterinary field is embracing technology like never before, and that means today's veterinary assistants must be well versed in the programs and processes used in veterinary facilities across the country.
"Cloud technology is changing the way we manage our lives and our businesses for the better, and that change is happening rapidly in the world around veterinary medicine," reports the website ITBusinessnet.com.
In a description of the way cloud technology is impacting the veterinary industry, ITBusinessnet.com reports that "the could is just a fancy way of saying that instead of downloading programs or saving files on a computer hard drive, they are stored on another hard drive (called a server) far, far away and accessed via high-speed internet. The benefit of cloud storage is that access to the files is available on multiple devices (computer, phone, smartphone, work computer, a coffee shop computer) effortlessly so that they are always available and backed up. Additionally, changes to any file are synced up on all other devices.
The website goes on to list the way cloud technology is impacting the veterinary industry, and thus the work of veterinary assistants:
   Access medical records from anywhere. Cloud technology allows access to a patients information from any internet- enabled device any time of the day. Whether working remotely or when medical records are needed for an emergency call, cloud technology allows the flexibility to access records when needed. This unlimited access to hospital data will lead to improved efficiency, improve patient care and improved client satisfaction.
   Improved Record Collaboration. Ensure that all team members are working with the latest information by storing the data in the cloud. Staff members from multiple locations can access necessary medical records which will result in fewer medical errors and improved efficiency.
   Data Security. The cloud technology saves, backups and restores your data to an off-site location. Data stored on a computer or a server is susceptible to damage, disaster (such as fire or flood), theft or the dreaded hard drive crash. Cloud offers data protection.
   Cost Effective. The infrastructure of the cloud is managed by Animal Intelligence Software. What does that mean? No need to invest in the cost of a server, program updates or expensive on-site IT consultants. Pay for the access that you need, and have the flexibility to choose the plan options that fit the practice needs.
   Fast and Contemporary. Cloud technology is designed to be implemented quickly into the veterinary practice, meaning the return on the investment is realized quickly. It is also designed to grow along with a practice keeping a practice updated with the latest technology.
"Cloud technology is a way to improve efficiency and reduce cost," the site reports. "Businesses from all industries are moving into this technology, and veterinary practices should be no different. Cloud technology is bringing competitive advantages that were once only available to those with resources to all businesses.
"Animal Intelligence Software is delighted to be at the forefront in bringing Cloud solutions to veterinary practices with our Cloud-based practice management software. Our software has capitalized on efficiency by seamlessly integrating all areas of the veterinary practice."
Working in today's veterinary industry as a veterinary technician requires an understanding of new technology that is used to record medical histories and communicate with others across the industry.
Veterinary assistants work in a supportive role with a veterinarian and they can work in a variety of facilities, ranging from traditional veterinary clinics to other types of care centers and mobile clinics. The training program at Milwaukee Career College offers students the chance to develop hands-on experience and training that today's employers are looking for. In a matter of months, you can be on your way to a long-term career as a veterinary assistant. It also helps that this career field is growing and employers across the country are looking for veterinary assistants who have the right mix of training and experience. Milwaukee Career College is offering a chance to enter this growing career field that is in need of professionally trained individuals who have a passion for helping animals in need. If that describes you, then you might want to consider a new career as a veterinary assistant.
Contact us to learn more about veterinary classes and how MCC can help you get started on your new career!