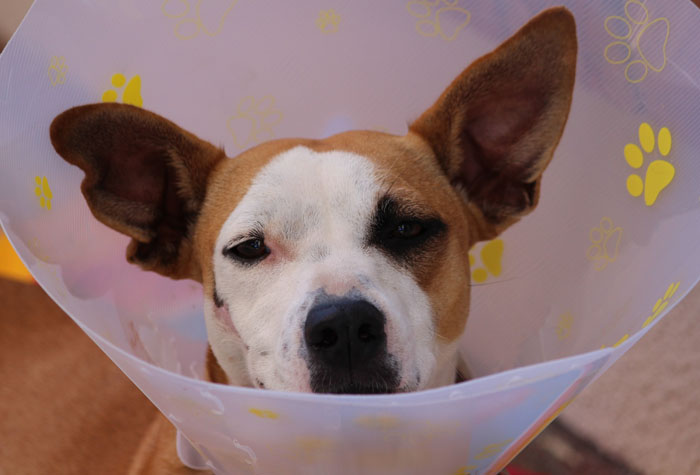 What does a Veterinary Technician Do?
From the time we are children, many of us who are animal lovers dream of becoming a veterinarian, or at least work in that industry. However, sometime between then and the moment we could potentially take Milwaukee veterinary technician training, most of us, seeing the realities of life as a veterinarian, or developing other interests, move away from that dream.
For others, though, the true animal lovers who are dedicated to that dream, the prospect of attending Milwaukee veterinary technician training for the purpose of becoming a veterinary tech is a very real possibility.
So working in the veterinary industry is a must, but becoming a veterinarian isn't practical or realistic. Milwaukee veterinary technician training might just be your best shot. But what does a veterinary tech do? A veterinary technician works on the healthcare team in an animal clinic to support the veterinarian in virtually all aspects of animal care. They serve the role of a veterinary nurse, lab technician, radiography technician, anesthetist, surgical nurse, and client educator. In short, they do everything for a veterinarian that the doctor cannot do for him or herself at any given point.
There are some duties that only a veterinary tech, and not another member of the team such as a veterinary assistant, can perform. These duties include
Collecting and recording patient case histories
Performing the initial physical exam
Taking and developing x-rays
Collecting samples and performing laboratory tests such as blood counts, urinalysis, and others
Administering anesthesia
Assisting in surgery
Of course, the reason they alone are qualified in performing those duties is that they go through specialized Milwaukee veterinary technician training that qualifies them to do them.
Many graduates of Milwaukee veterinary tech training must go through a two- or four-year Milwaukee veterinary tech training from a school accredited by the American Veterinary Medical Association. In addition, many states require technicians to pass the Veterinary Technician National Examination (VTNE) in order to become officially credentialed as a veterinary assistant. Of course, it would be virtually impossible for a prospective veterinary assistant to pass this exam without Milwaukee veterinary technician training.
So you still have a love for animals and want to serve them as a veterinary technician, but you don't want to work in an animal hospital environment? You do have other options for employment. Many industries hire veterinary technicians in settings other than clinical ones. You can pursue positions in education, zoos and wildlife parks, the military, research facilities, humane societies, or industry.
Milwaukee veterinary technician training will help you develop the skills you need to pursue a career in the veterinary industry, or one of those mentioned above, serving the needs of animals and their owners. Many people who dream of working in this industry find fulfillment and joy in working as a veterinary technician, and find Milwaukee veterinary tech training an acceptable substitute to becoming a veterinarian, which requires a different set of skills and potentially carries additional schooling costs.
Be sure to keep in mind that with a career that places you in close contact with sick and injured animals, the potential for injury through bites or scratches is high. While your Milwaukee veterinary technician training may help you avoid some of those injuries, it is not always avoidable when working around scared animals. Remember to stay calm, know your training, and follow the proper safety precautions if you are bitten or scratched. Maintaining an environment that feels safe for the animal is very important, so make sure you continue to foster that environment.
Do you feel like Milwaukee veterinary tech training is for you? Do you dream of going to work every day and tending to sick or injured animals, offering them comfort and helping their owners through what is for many a highly emotional time? If that describes you, what reason is there to wait? Look up your potential outlets for Milwaukee veterinary technician training and begin exploring the possibility of a career change that can help you do what you have always wanted, provide the public service you've been called to do, and find personal fulfillment at work.
Contact us to learn more about veterinary classes and how MCC can help you get started on your new career!