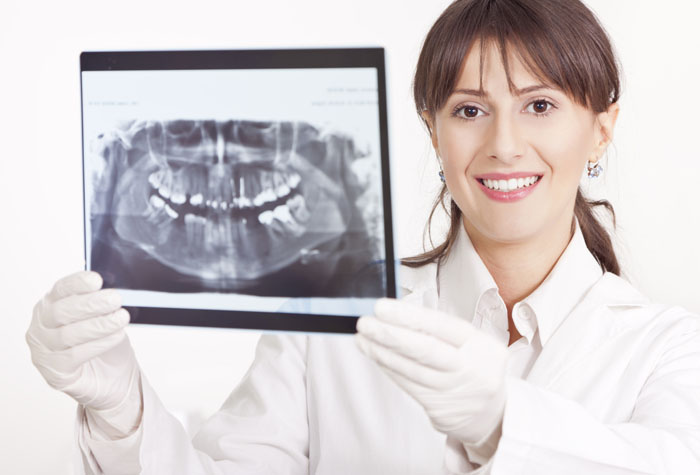 How can I get into the Dental Assisting Field?
Interested in Dental Assisting Field? If you want a career in the dental industry, don't give up a chance to get Milwaukee dental assistant training, don't pass it up. For many looking to enter the dental industry, Milwaukee dental assistant training is your best bet for finding a fulfilling career.
Getting into dentistry is a terrific idea for many people, but not all of them are going to become dentists or dental hygienists. For many, it's just not practical or realistic. For those people, a career in dentistry most likely means Milwaukee dental assistant training, which will train them to get into dental assisting, a vital, important aspect of the successful operation of a dental office.
Dental Assisting Field
So why does one get into dental assisting? Where does Milwaukee dental assistant training fall on the spectrum of importance in a dentists' office? Dental assistants directly assist the dentist in a variety of important clinical tasks, such as the following:
Working with patients to get them comfortable in the dentist's chair and get them ready for treatments and procedures
Sterilizing dental instruments
Preparing the dentist's work area for treatment by setting out instruments and materials
Assisting dentists by handing them instruments during procedures
Using suction hoses and other equipment to keep the patient's mouth dry
Instructing patients in proper dental hygiene
Processing x rays and completing lab tasks under the direction of a dentist
Keeping records of dental treatments
Scheduling patient appointments
Working with patients on billing and payment
Coronal polishing
Sealant application
Fluoride application
Topical anesthetics application
Keep in mind that the last four of these tasks are more specialized in nature, and not all states have laws that allow dental assistants to perform them, so in some states Milwaukee dental assistant training does not cover them.
There are many people who dream of a new career but never choose to pursue it. They are interested in Milwaukee dental assistant training, but for whatever reason never choose to follow through. Maybe they have families and are afraid if they leave their current jobs they won't be able to provide for their families. Maybe they feel like they have put too much into their current career, even if they don't like that current career, and don't feel like they can change now. Many people have home and work commitments that they think would prevent them from putting their all into their Milwaukee dental assistant training.
But these days, with technology providing a big part of Milwaukee dental assistant training, it's easier than ever to balance work, family, and education. Online courses allow you to pursue Milwaukee dental assistant training in many cases from home, or at least in some of the classes. Evening and weekend courses many times make obtaining an education a much easier experience. The point is, if you are devoted to getting an education, you can do so without quitting your current job.
And then what? You go through Milwaukee dental assistant training, put in your hard work, and learn what amounts to a whole new trade. Then what? Ideally you will receive your certification or licensure, then be able to pursue job opportunities in medical assisting. The healthcare field as a whole is growing rapidly, so there are expected to be plenty of jobs to go around for qualified workers, and the dental industry is growing as well.
Life is too short to not follow your dreams. If you believe Milwaukee dental assistant training may lead to career fulfillment and is the place you belong, don't let anything—work, family or whatever—keep you from finding the place your belong professionally. You have too much to gain from Milwaukee dental assistant training to let the chance pass you by. You have a lot to gain from devoting yourself to the career you want to pursue, not stay in a place that doesn't offer you the purpose you are looking for and leaves you creatively wanting more.
So let the excuses end. Milwaukee dental assistant training is waiting for you. Why aren't you answering its call and getting your career started now? Stop thinking and start pursuing the education that may lead to the career you've been looking for your whole life.
Contact us to learn more about dental assisting and how MCC can help you get started on your new career!