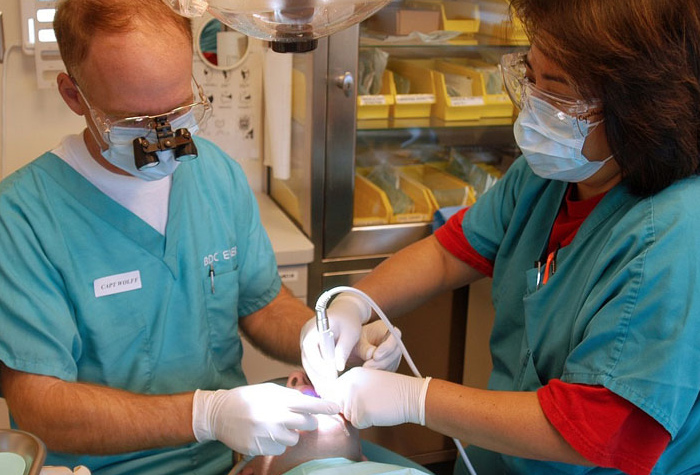 3 Ways To Keep Your Dental Patients Happy!
Learn how to keep dental patients happy. Some say the secret to success in a dental office is having modern technology or the best dental staff. However, I'm here to show you that a successful dental practice is in large part due to strong doctor-patient relationships or more simply, happy customers. Whether you are working at the front desk or alongside a dentist, you are responsible for establishing relationships with your customers. Keep reading to find out 3 ways for dental assistants to foster strong patient relationships.
Recognize Your Patients
During each visit, always address patients by name. If you are working at the front desk, know what patients are coming in for appointments. Having a picture of each patient may help you to address them by name as they walk through the door. Additionally, try to jot down a few facts about the patient, and make a point to continually update your notes. This will help to create talking points during their next visit and help the patient feel more comfortable in the office. Possible questions to ask your patients include upcoming family vacations, where they are attending school, or fun facts about their kids.
Prioritize Patient Education
Dental procedures can often be confusing. It is partially the responsibility of a dental assistant to help patients understand procedures, services provided and their associated costs. It is easy for patients to get overwhelmed. Remember when explaining procedures with advanced dental terminology to not talk over the patient's head. Use terms they can easily understand. Additionally, when dealing with younger dental patients, do your best to make them comfortable and encourage them that procedures will run smoothly and not to be scared.
Provide Excellent Customer Service
Similar to most businesses, customer service is extremely important. While working at the front desk, greet each customer with a smile. Be eager to help. Oftentimes, patients are uneasy when coming into the dentist, so it is your job to make them feel at home. Additionally, always answer the phone. New patients will simply call another dentist if they are unable to reach you. Lastly, try your best not to overbook. There is nothing a patient hates more than having to wait an hour past their appointment time to even be seen by the doctor. You will inevitably have delays in your dental office, but do your best to limit these as much as possible.
When working in a dental practice, it is vital to creating a trustworthy relationship with your patients. Dental appointments can be extremely nerve-racking, so going the extra mile to show them you care resonates with patients. Ultimately, a happy patient is more likely to refer their friends to you and help grow your business.
Contact us to learn more about dental assisting and how MCC can help you get started on your new career!