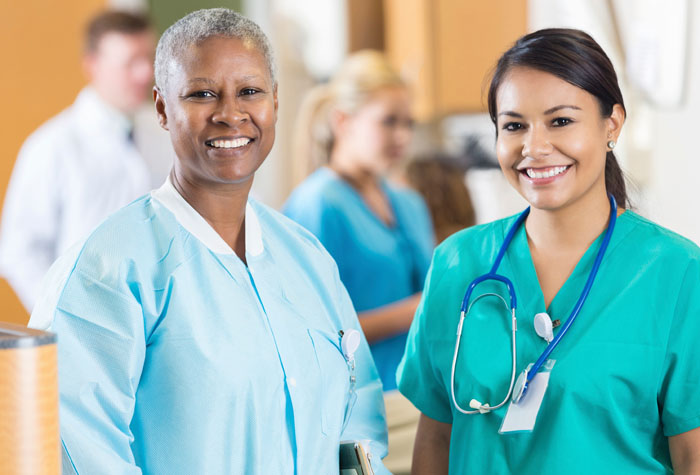 The ABCs of Medical Assisting
Learn the ABCs of Medical Assisting
Are you looking for a way to get your foot in the door in the medical industry? ABCs of Medical Assisting at Milwaukee Career College. As an entry-level Medical Assistant, you will work closely with patients and doctors. A career in medical assisting is very rewarding and offers job security. Find out just what a career in medical assisting is all about!
A Day in the Life
Medical Assistants could also be considered the backbone of clinics and doctor's offices. They are responsible for managerial and medical tasks that keep the clinic running effortlessly and efficiently. Administrative duties can include answering telephones, organizing paperwork, scheduling appointments, and keeping track of patient information. Additionally, their clinical responsibilities may include measuring vital signs, assisting doctors with examinations or preparing blood samples. Additionally, Medical Assistant jobs can extend past your typical doctor's office. They may also work in research labs, nursing homes, and hospitals. Similar to other careers, Medical Assistant jobs are more concentrated in metropolitan areas. However, according to Sokanu, Wisconsin ranks 17th in the nation for most Medical Assistant jobs. No matter where you travel to, you should have no problem finding a career in medical assisting.
Career Outlook
According to the U.S. Bureau of Labor Statistics, Medical Assistant jobs are expected to grow 23% from 2014-2024. That's nearly 138,900 new jobs! The spike in jobs is a result of the increasing number of health practices and clinics who require Medical Assistants to complete regular administrative and clinical duties. The average salary for a Medical Assistant is $31,540 or $15.17 per hour. So grab your shades because there's a bright future ahead for aspiring Medical Assistants!
How to Become a Medical Assistant
It is important for aspiring Medical Assistants to have strong communication, technical and analytical skills. Medical Assistants work closely with patients and doctors, so they must be able to explain medical information in a manner that is understandable for both parties. In terms of technical skills, they often measure vital signs which require them to be knowledgeable of various medical instruments. Lastly, Medical Assistants need to be able to understand charts and diagnoses for patient records.
Additionally, most states require Medical Assistants to become certified. After receiving your certification, you will be eligible to take the Certified Medical Assistant exam, CMA exam. Once you pass, you will be on your way to establishing your new career.
Are you looking to begin your Medical Assisting Training? Milwaukee Career College offers hands-on Medical Assistant Training Programs. At MCC, you can earn your Medical Assistant Certification in as little as 30 weeks. Milwaukee Career College offers flexible class schedules, participates in a variety of financial aid programs, and offers one-on-one job placement assistance.
Contact us to learn more about medical assistant classes and how MCC can help you get started on your new career!