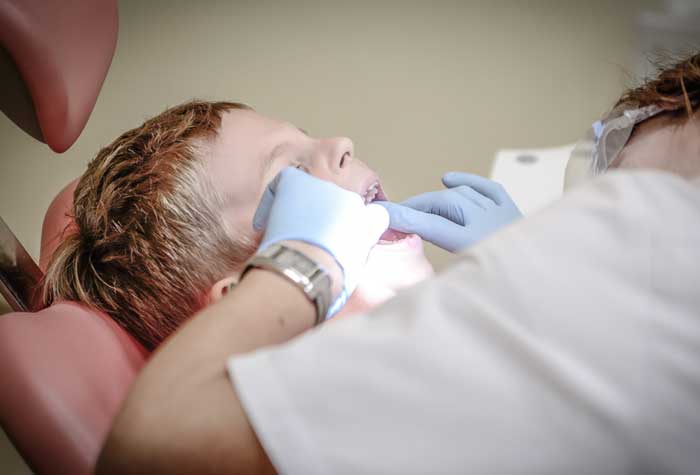 Top 5 Questions about being a Dental Assistant
Becoming a dental assistant can be a great career choice. Employment of dental assistants is projected to grow 11 percent from 2018 to 2028, much faster than the average for all occupations. Some of this can be attributed to new research findings linking oral health and general health. As the population ages, the demand for preventive dental services will likely increase. Almost all dental assistants work in dentists' offices and most work full time. If you are thinking of starting a career as a dental assistant, take a look at the Top 5 questions about being a Dental Assistant.
#1 What does a dental assistant do?
Dental Assistants primarily help Dentists. Their tasks can vary from office to office, but typically they help prepare and organize tools needed by dentists to work on a patient. They also perform other tasks such as preparing patients, instruct patients in proper oral hygiene, taking x-rays, sterilize dental instruments, recordkeeping, and scheduling appointments.
#2 How much do dental assistants get paid?
According to ZipRecruiter.com, Dental Assistants make an average of $17 per hour in Milwaukee, Wisconsin. The highest-paid Dental Assistants make $23 per hour.
#3 Do Dental Assistants clean teeth?
No, usually dental hygienists clean teeth and remove plaque and tartar. Dental assistants don't typically handle these responsibilities.
#4 How long is dental assistant training?
Dental assistant training is typically less than two years. At Milwaukee Career College (MCC), dental assistant training can be completed in as little as 30 weeks.
#5 Where can I get dental assistant training?
If you live in Wisconsin, you can train to become a dental assistant at Milwaukee Career College. MCC is accredited by the Accrediting Bureau of Health Education Schools (ABHES). At MCC you can get personalized, hands-on training. You can also get one-on-one time with the instructors because class sizes are intentionally small.
Career Training for Dental Assistants
MCC can prepare you for a new career as a Dental Assistant through the use of classroom lectures, activities and hands-on laboratory exercises. MCC's Dental Assistant program can teach you how to perform a wide range of dental office procedures such as creating dentsal impression, dental dams, chair-side duties, fluoride treatments, radiographs, sanitization and sterilization of instruments. Students will also gain real-world experience through a 6-week externship at a real dental practice. If you have any questions, don't hesitate to contact MCC. One phone call can change your life, in just over a year, you can have a great new career full of growth and opportunity.
Contact us or call us at 800-645-5157 today to learn more about Milwaukee Career College's Dental Assistant Program.